Good news - We are OPEN!
We are happy to welcome you since Saturday December 19th! Our offers are limited until our restaurant re-opens. Find answer to your questions bellow : What will be possible to do at the hotel? What will be open in the hotel? Can I still change my mind?
🚠
The ski lifts will remain closed for the beginning of winter season 2020-21.
Only the Prodains Express cable car will be open to be operated as a pedestrian transportation between Morzine and Avoriaz.
Opening date of the ski-lifts is still unknown. We are waiting for our government next decision.
Stay informed and Follow us on Facebook



⛰️
The mountain remains open for other alpine activities.The great outdoors are an invitation to escape, to walk, to hike, to snowshoe, to Rando-Ski or to even try cross-country skiing.The snow is there.
The locals will be able to open their shops, and the restaurants will offer you delicious take away food offering the best Savoie cuisine.

🛏️
As always, the hotel offers comfortable accommodation and a warm welcome.
The Marullaz family and the entire Côtes team are ready to welcome you.

Our rooms offer the most spectacular mountain views.
You can relax with a movie or work with
free WiFi throughout the property..

In addition, your room is equipped with a kitchenette, you can prepare or heat up delicious meals from here!
🍽️
Our hotel restaurant will be closed until further notice. (probably mid-February)
If there is any change to this, we will update you accordingly if we can offer our services.

In the meantime, we offer you homemade meals to take away.
Freshly cooked on site by our chef, for you to re-heat & enjoy!

☕
A hearty continental breakfast will be served in your room each morning. A great breakfast to start your day.
🧖‍♀️♨️🏋️‍♀️
Our spa facilities will be available over this period for our guests to enjoy. These include our steam room, sauna, Jacuzzi/swimming with mountain views, and of course our gym, all accessibly for 30-minute private session bookable through reception. One family at a time.
Disinfection after each use in accordance with sanitary measures
🏊
As soon as the restrictions will be lifted, we will reopen the pool area to a larger number or persons with a maximum capacity of 20 people as per our summer season.

The bar and the games room will remain closed, however take away services will be available.
Flexible Conditions & Free cancellation!
For all stay until restrictions are lifted = FREE CANCELLATION
NO PRE-PAYMENT REQUESTED
Once restrictions will be lifted, we will remain flexible:
We check your card for 10€ upon reservation
Free Cancellation before D-30 => 30% deposit to be paid at D-30
For any Covid reasons : free cancellation and refund your deposit.
More information >

Stay in Morzine in serenity and safety!

As soons as restrictions will be lifted, our restaurant and facilities will fully re-open with the following sanitary measures.
Sanitary measures are in place to allow you to spend your stay in a full peace of mind. We decided to keep the maximum of our services open and limiting changes. You will of course find, as always, a personalized, friendly and family welcome.
More details about our measures >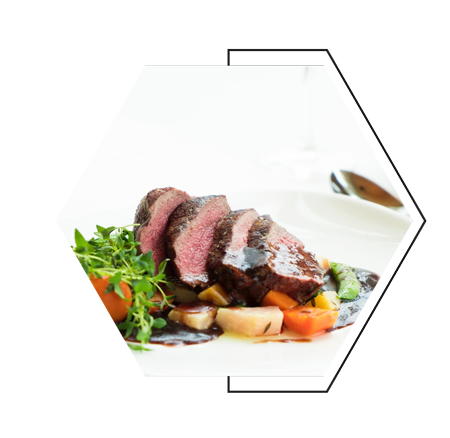 Wellness area

To provide you with a moment of relaxation, the Hotel & Residence Loisirs Les Côtes gives you free access to all its wellness facilities: sauna, hot tub, uva and a jacuzzi. Take care of yourself, it's finally the holidays. After a good day of skiing or hiking enjoy a moment of relaxation and well-deserved relaxation in our heated indoor pool in summer as in winter.




Restaurant

The Hotel & Residence Loisirs Les Côtes offers in the pleasant setting of its restaurant, a careful cuisine, prepared by Joseph Marullaz, chef. Every evening, you will discover a gastronomy of soil and quality with the "Menu of the soil Logis de France" cooked in the purest French tradition.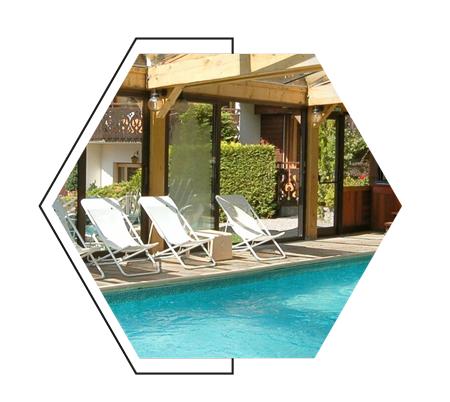 Très bien - excellent accueil et excellent établissement, nous garderons un très bon souvenir de notre séjour.

Monique
Excellent - Lovely hotel. Great facilities-the swimming pool and jacuzzi were a real treat. Excellent breakfast. I would recommend this hotel to friends.

Tara
Excellent - C'est avec grand plaisir que nous avons séjourné à l'hôtel Les Côtes. La literie et la propreté sont irréprochables. Nous avons apprécié le hamam, la piscine et le jaccuzi.

Corrine
Very good - Pre visit comms with David the owner very good. Nothing too much trouble to him. Services provided excellent. Would recommend for families or small group skiing etc.

Simon
Malgré une semaine pas gâté par le temps nous avons prolongé notre séjour d une nuit, l hôtel est très bien placé, les repas sont excellents, les chambres très agréables , le personnel de ménage adorable, une ambiance familiale et chaleureuse ,tout le monde est au petit soin. Une vue magnifique de notre balcon . Nous reviendrons c est sur, une adresse à conserver. Merci pour ce séjour

Mademoiselle Audrey
Séjour découverte parfait. Personnel très accueillant et familiale avec une petite puce que demander de mieux. On y reviendra avec plaisir.

Laetitia
265 Chemin de la Salle - 74110 Morzine
T. 33 4 50 79 09 96 - F. 33 4 50 75 97 38
This email address is being protected from spambots. You need JavaScript enabled to view it.